Versions

1.14
1.15
1.16
Required Dependencies

MythicMobs, Model Engine
AVAILABLE NOW AT
MCMODELS.NET
Remember to join our

discord

for support and more stuff!​
Check out the E-Magination D-signe community on Discord - hang out with 143 other members and enjoy free voice and text chat.

discord.gg

​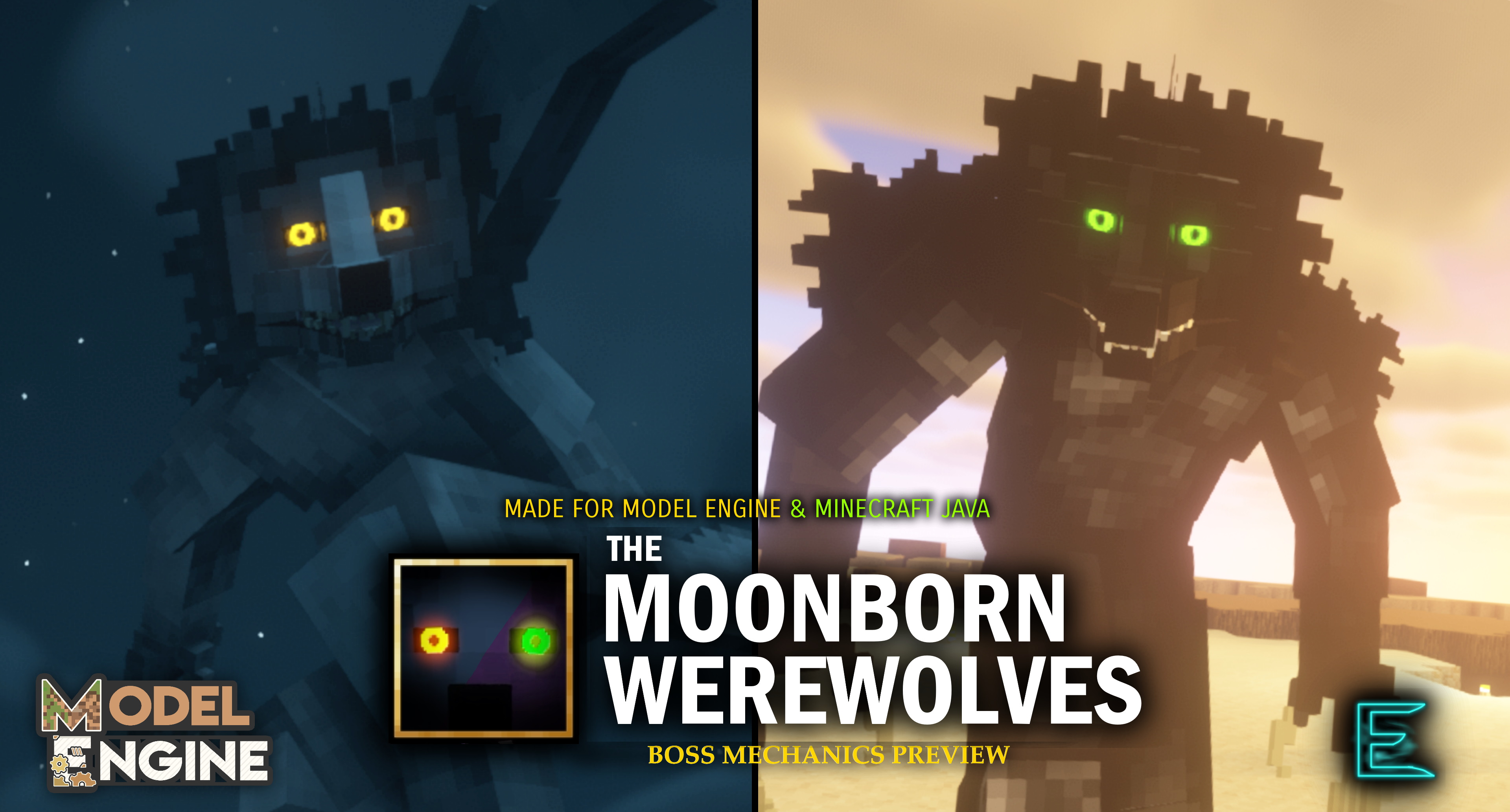 Watch the mechanics preview on
YouTube
!
This amazing pack comes as a full experience: 2 High quality models, animations, challenging & interesting mechanics, and mixed custom & vanilla Sound Design

It contains two amazing

werewolf bosses

ready to feast on the corpses of those who are not strong enough! Both models contain 20+ high quality animations!
These frightening werewolves are designed to be tough bosses specializing in melee combat, and gap closing / hunting. They have an integrated system that behaves differently against ranged opponents, running faster the farther the player moves away from them. Against them, you've got only one possible outcome: Woof or get Woofed.
Spice up your forests, fantasy/rpg, or halloween themed servers/worlds with these amazing werewolves!
Thanks for your support, I hope you enjoy this little pack :3
This awesome boss mini-pack includes:
2 High quality models for 2 separate entities!
The Moonborn werewolf
The Midnight werewolf
Pack also includes:
MythicMobs Configuration: 6 types of basic attacks, 3 types of leaps, one special uppercut, enraged states & anti-kite AI.
Custom & vanilla sounds (Require the drag&drop resourcepack included)
Animated textures for eye blink (Require the drag&drop resourcepack included)
Requires:
MythicMobs (4.12+ prefered)
ModelEngine 2.1.4 at least
Paper 1.14 at least (pls, stop using 1.12 lmao xd)
Check a

YouTube

Preview:
https://youtu.be/Mcfqj3n5VD0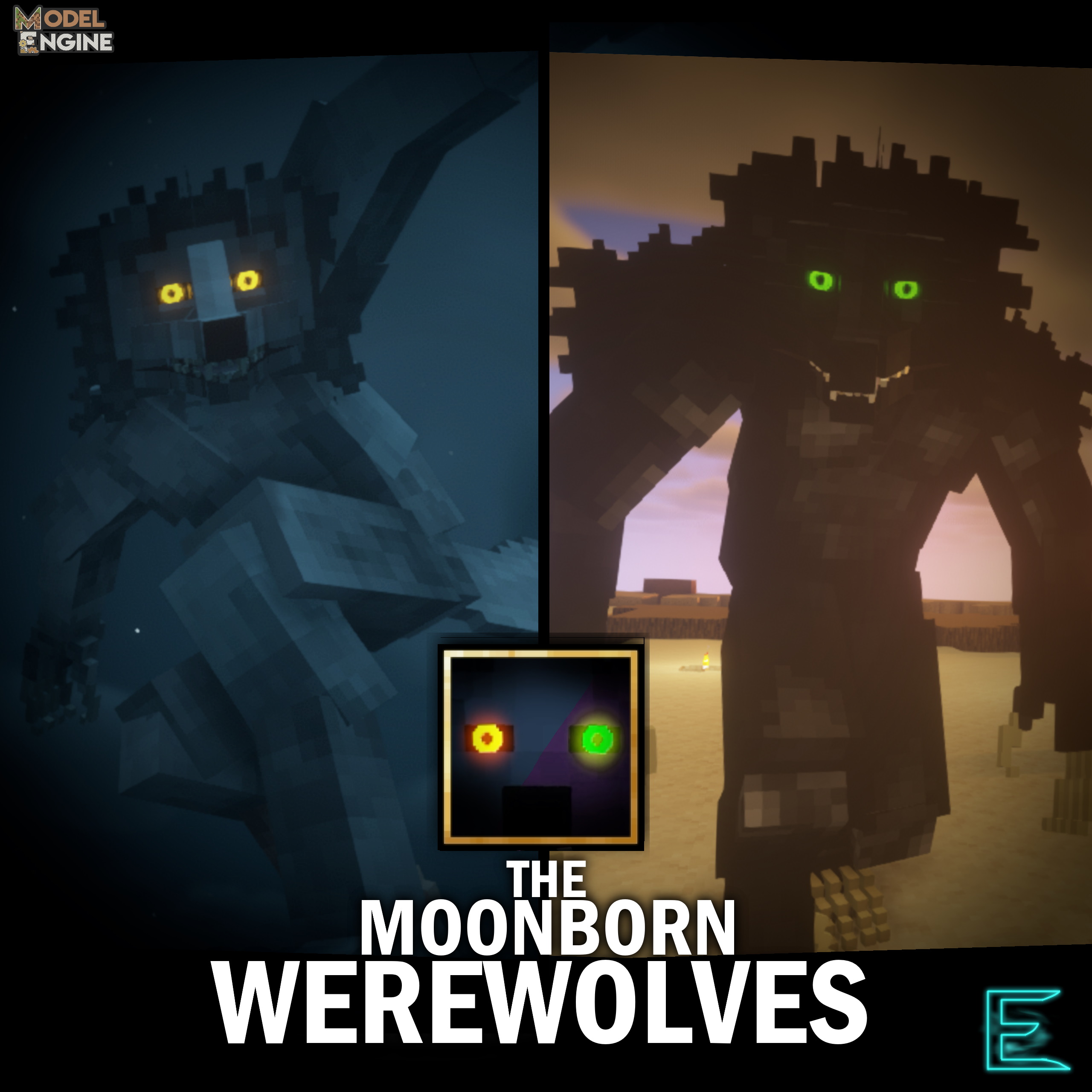 Multimedia: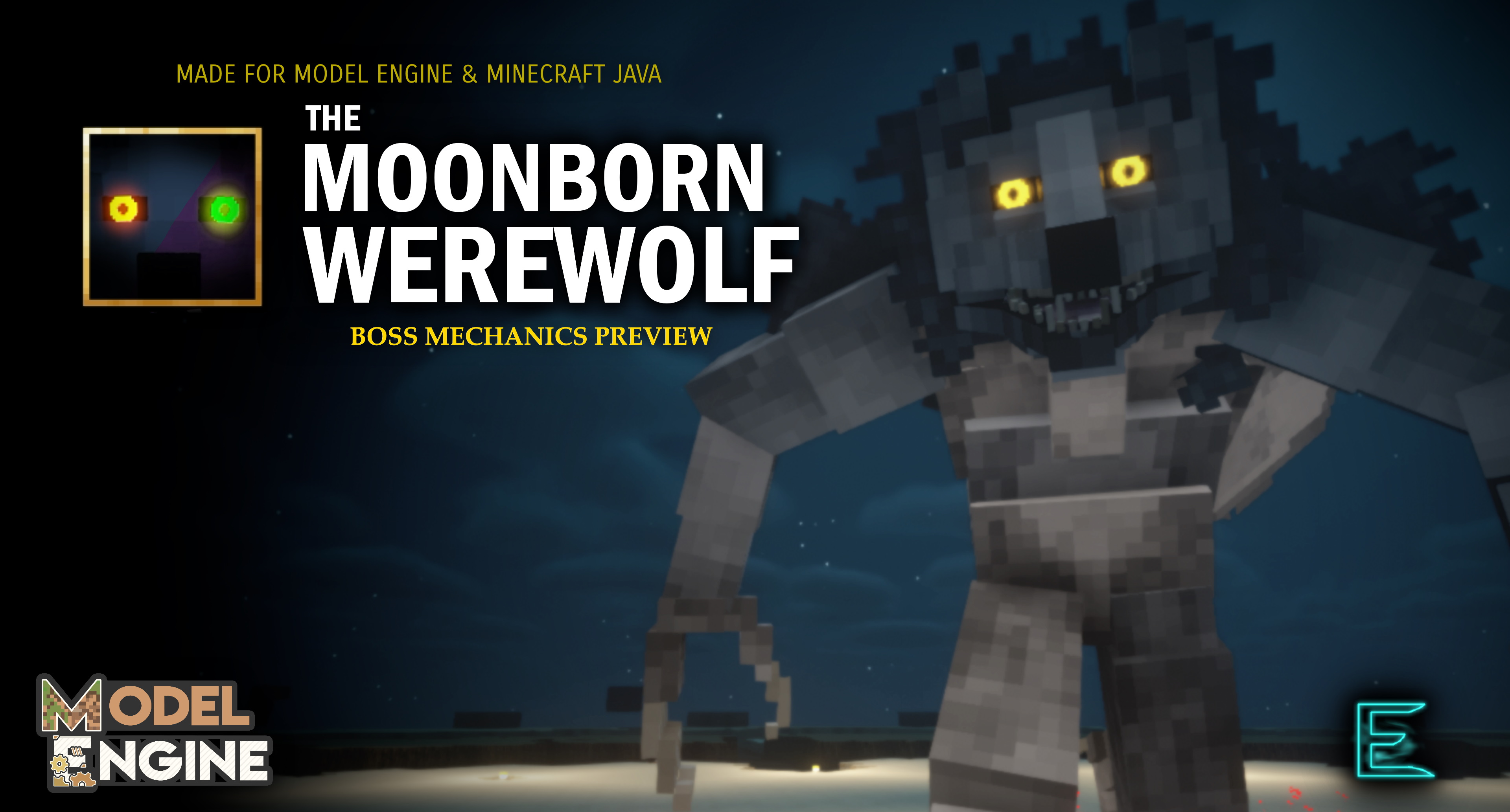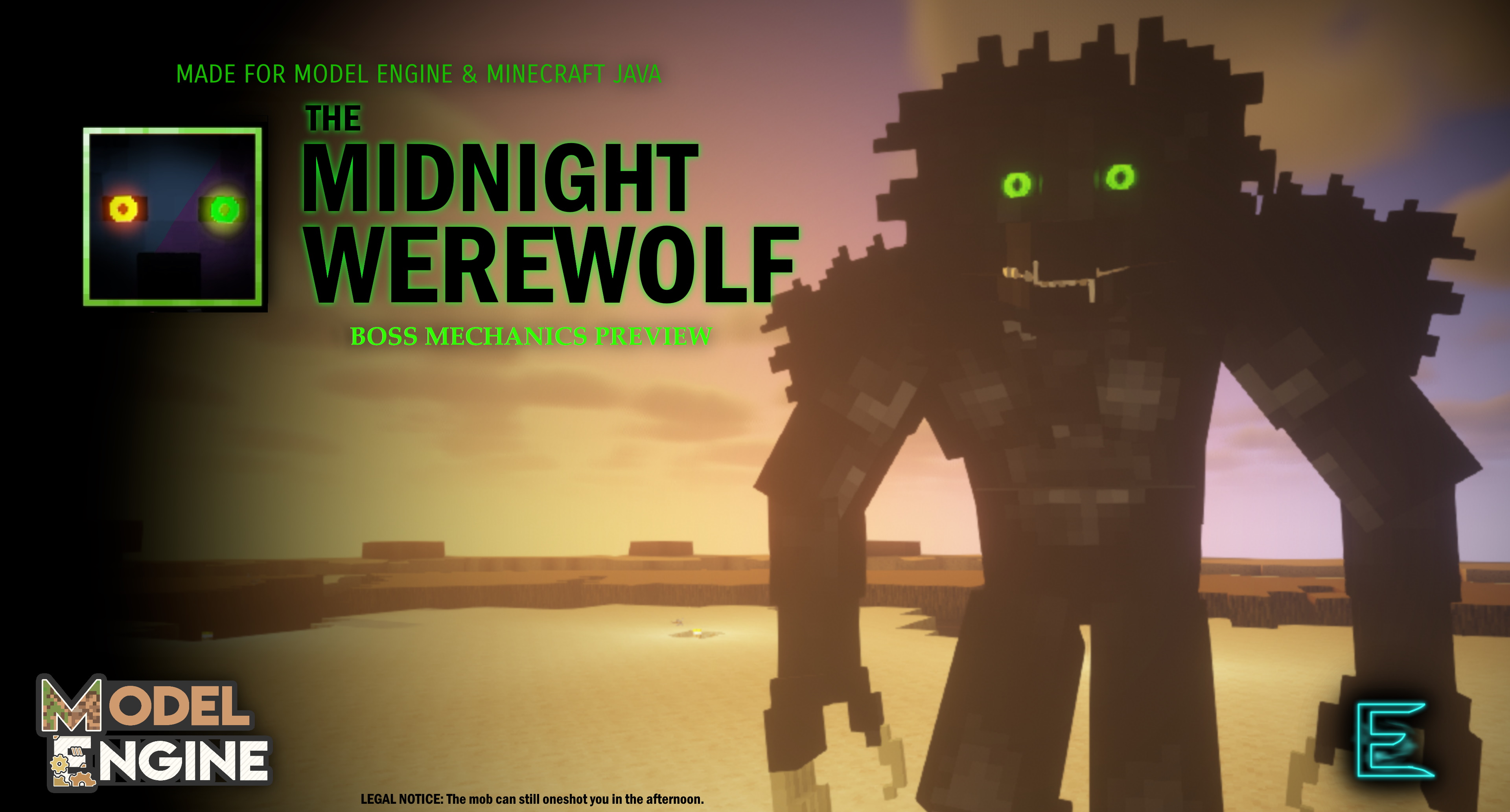 Remember to join our discord for support and more stuff!​
Check out the E-Magination D-signe community on Discord - hang out with 143 other members and enjoy free voice and text chat.

discord.gg

​