Versions

1.12
1.13
1.14
1.15
1.16
1.17
1.18
1.19
1.20
MMGen
is the mythic mob
IDE
that you all have been waiting for !
Simple and intuitive, it's meant to make your mob coding process faster and more efficient.
MMGen is three things, first, it's a mythic mob code editor, with a syntax checking tool and a code suggestion engine, every essential coding tool are integrated into the software. Second, it's a mythic mob GUI, with a built-in skill editor. Then third, it's a dummy server panel, yes, you want to look at what your mob look like in
one single click !
The tool is updated since 2020, the date of the first beta release !
look at this video about how to use
MMGen
:
The biggest features about MMGen:
Code suggestion
Syntax Checking
Skill GUI
Custom Mob GUI
Skill Preset
3D Viewer for skill target range
Skill Line Generation
Random Mob Generation in one click
Random AI-Based Skin generation
Dummy server panel
way more..
A little view of what you can do with MMGen: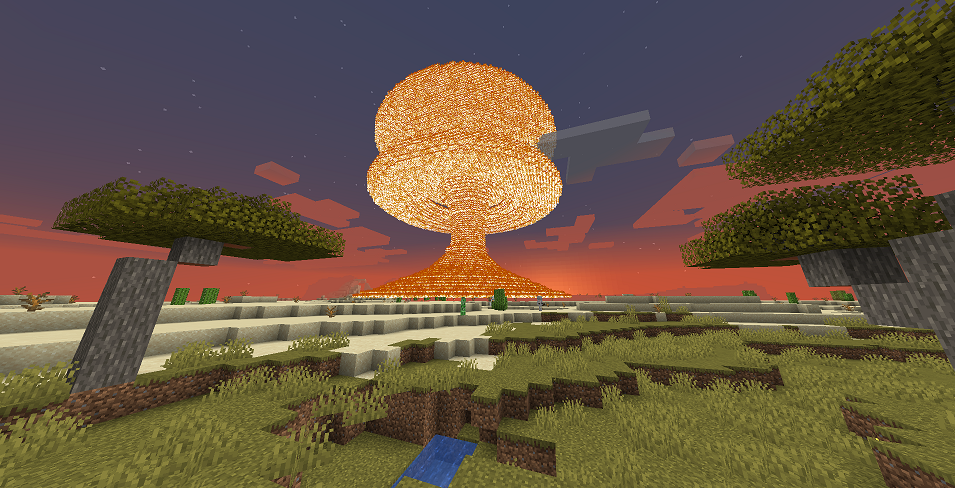 Or what MMGen Looks like :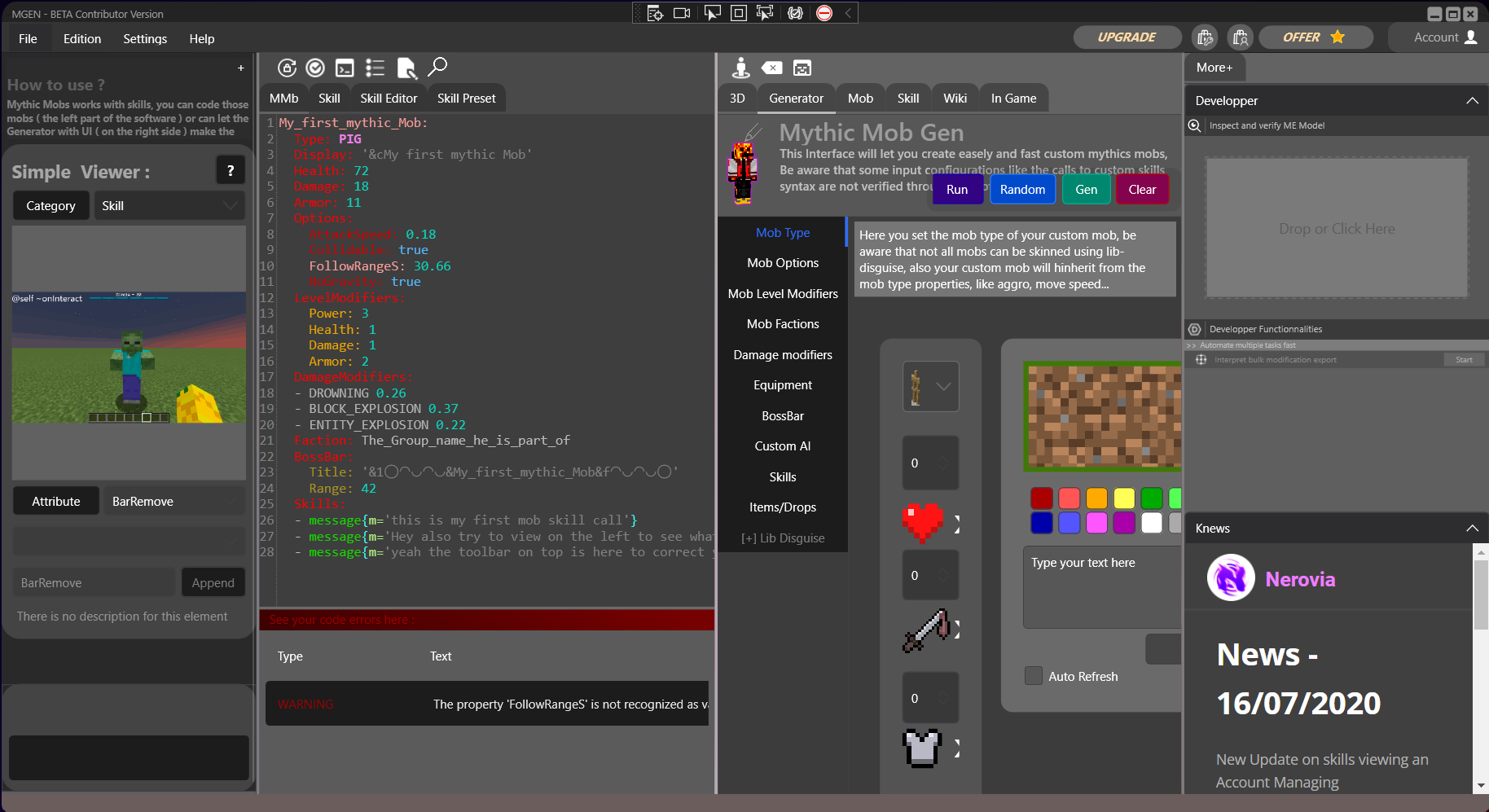 You can't imagine the number of features available, and the software is growing rapidly !
any issue with the software ? or just have a question ? don't hesitate to go on the
Discord