Versions

1.18
Required Dependencies

Mythic Mobs, MCPets, Model Engine
Izzy's Pets! 3 cute little monsters to spice up server lobbies.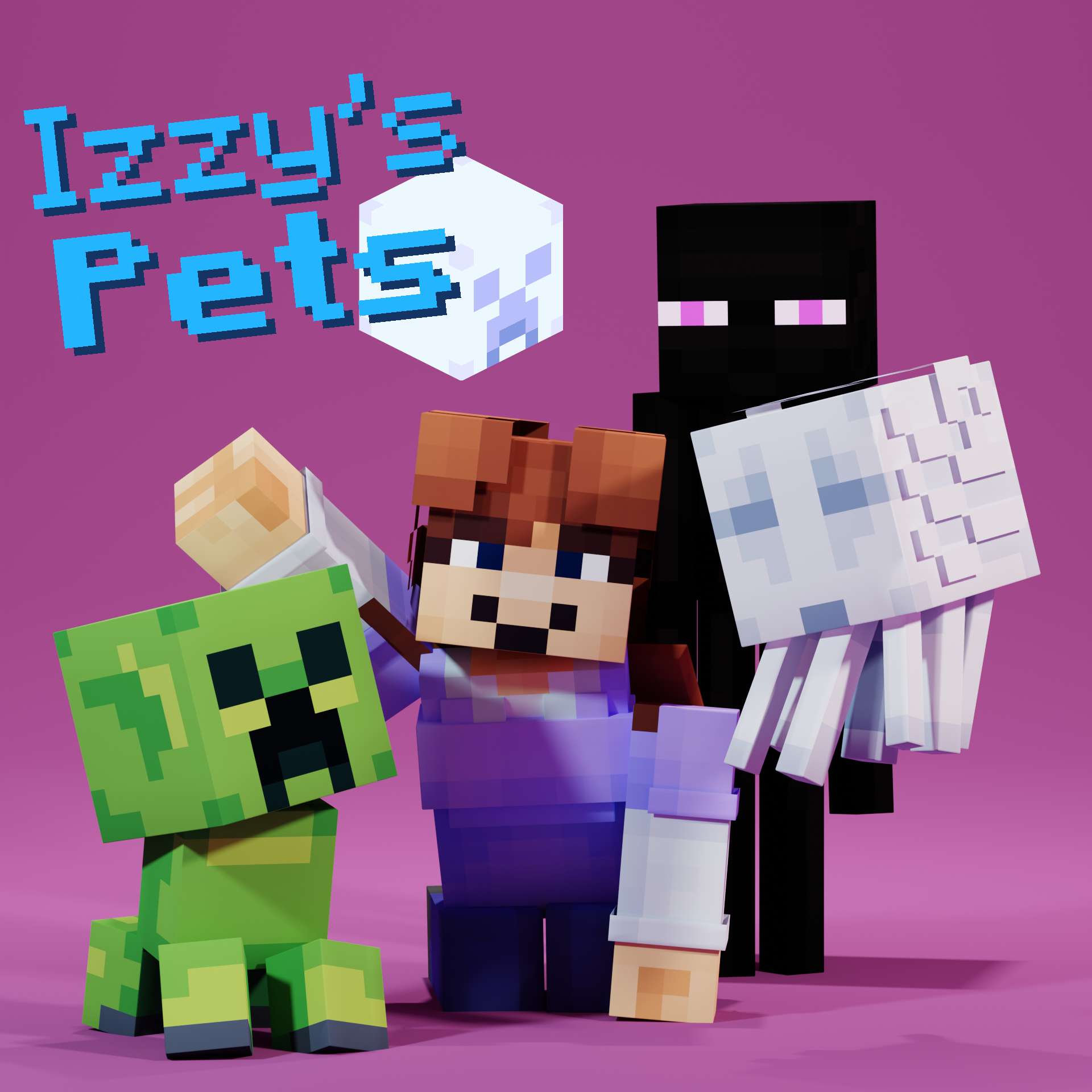 The pack contains all 3 mobs shown here. A baby creeper, who's too small to detonate on their own, the short Enderman, who's miraculously still taller than you are, and the Micro-Ghast. Nobody's quite sure how they managed to get it that small.
The pack includes an MCPets and Mythic Mobs config for you and is meant for Java servers, but with some legwork could be repurposed for Mods or Bedrock. If you're interested,
check out the MCModels page here!