Versions

1.13
1.14
1.15
1.16
Required Dependencies

MMOitems
Izzy's Hats – 1​
A grab-bag collection of hats for cosmetic crates! Be the life of the party with 8 custom hats for your server!​
---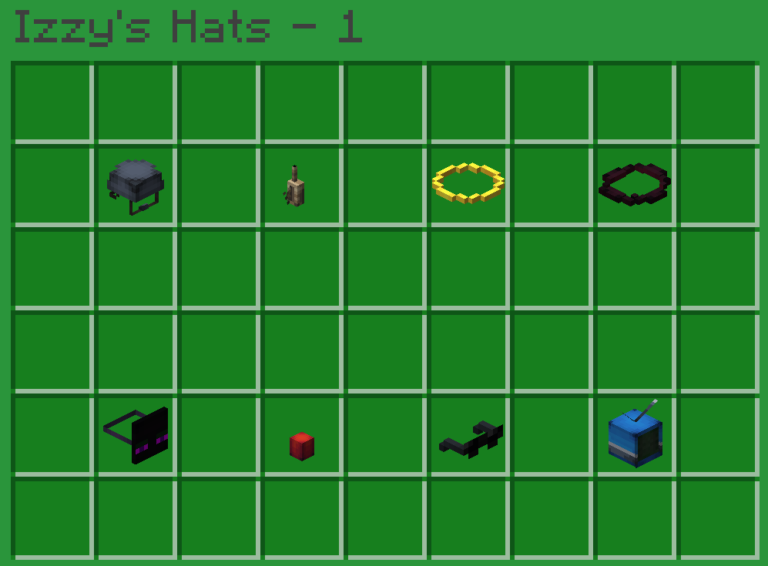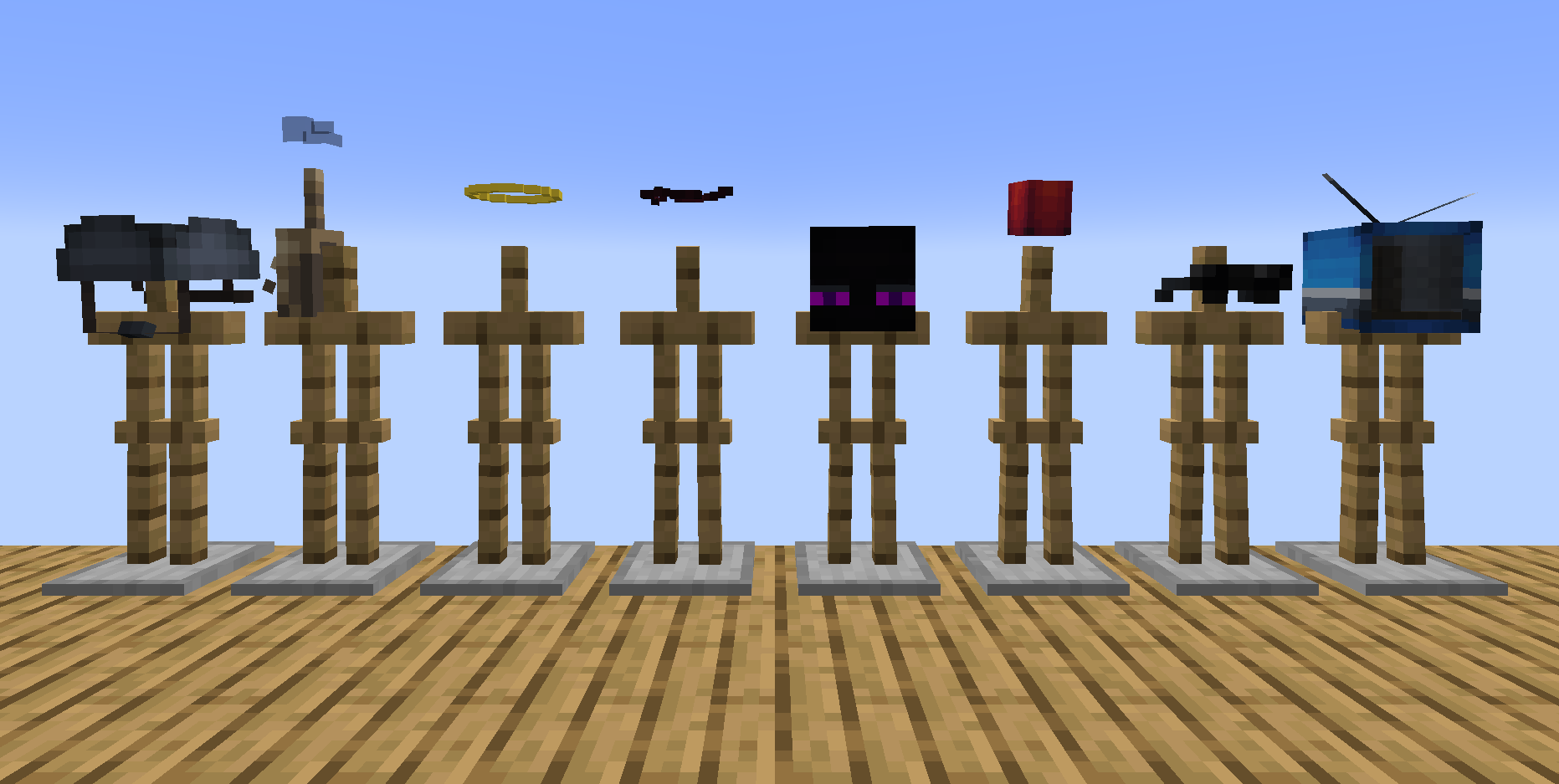 ---
There are 8 hats included in this first asset pack for you to use on servers, or for any other purpose. For more detailed information please check out the mcmodels.net link here! As an example for what you'll find there, here is the clockwork hat!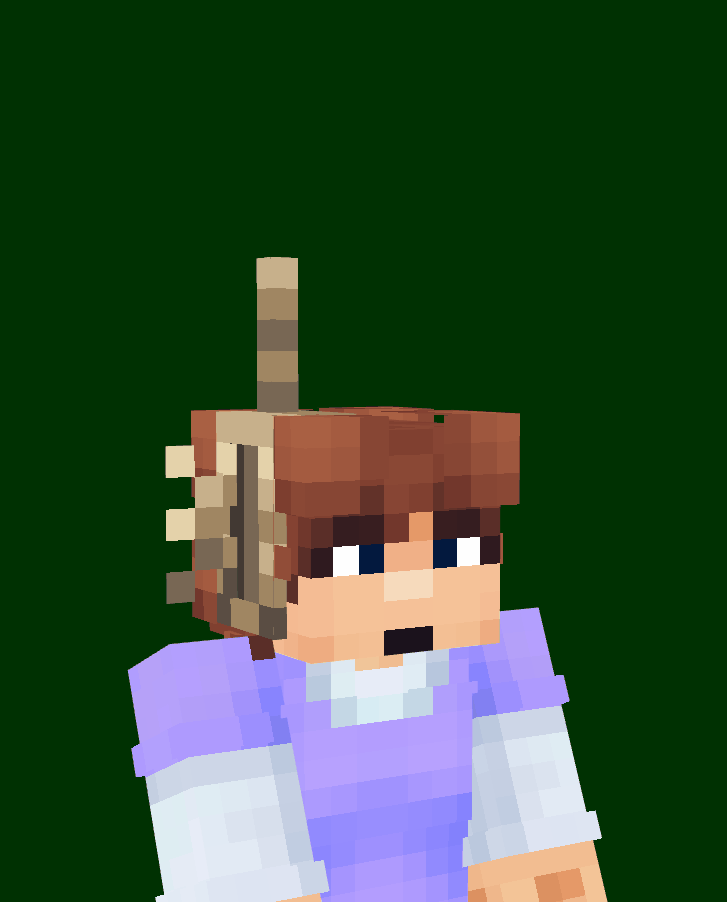 In this pack, you get
The Soldier's Battle Helmet
The Clockwork Hat
The Angel's Halo
The Corrupted Halo
An Enderman Mask
A Golden Tassled Fez
Sunglasses
The TV head
And MMO Items config for each hat so that they work as skins, if you own the plugin!