Izzy's Saint Patrick's Day Clover Pack! 6 equipment models, an armor set, and several props to use in builds! The tools and the sword have animated textures; occasionally, a magic rainbow will glimmer across them!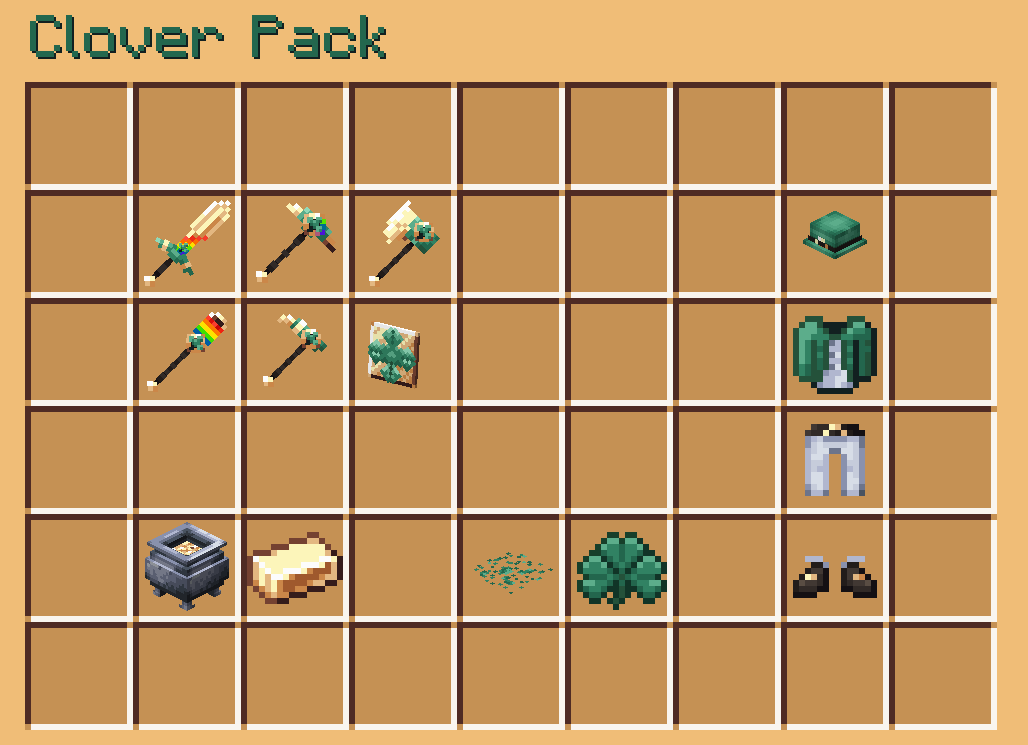 This pack includes an Oraxen config free of charge. If you're not using Oraxen, don't fret, as all of the source files are included so that you're able to set up these models to work with any plugin (or even a vanilla resource pack, if you know how.) If you're interested,
check out the MCmodels post here!