Izzy's Peridot Equipment Set! Containing a complete set of equipment made out of the glimmering green-yellow gemstone Peridot! This full set of items should make your tech tree a little more dynamic and interesting with a set of pretty models.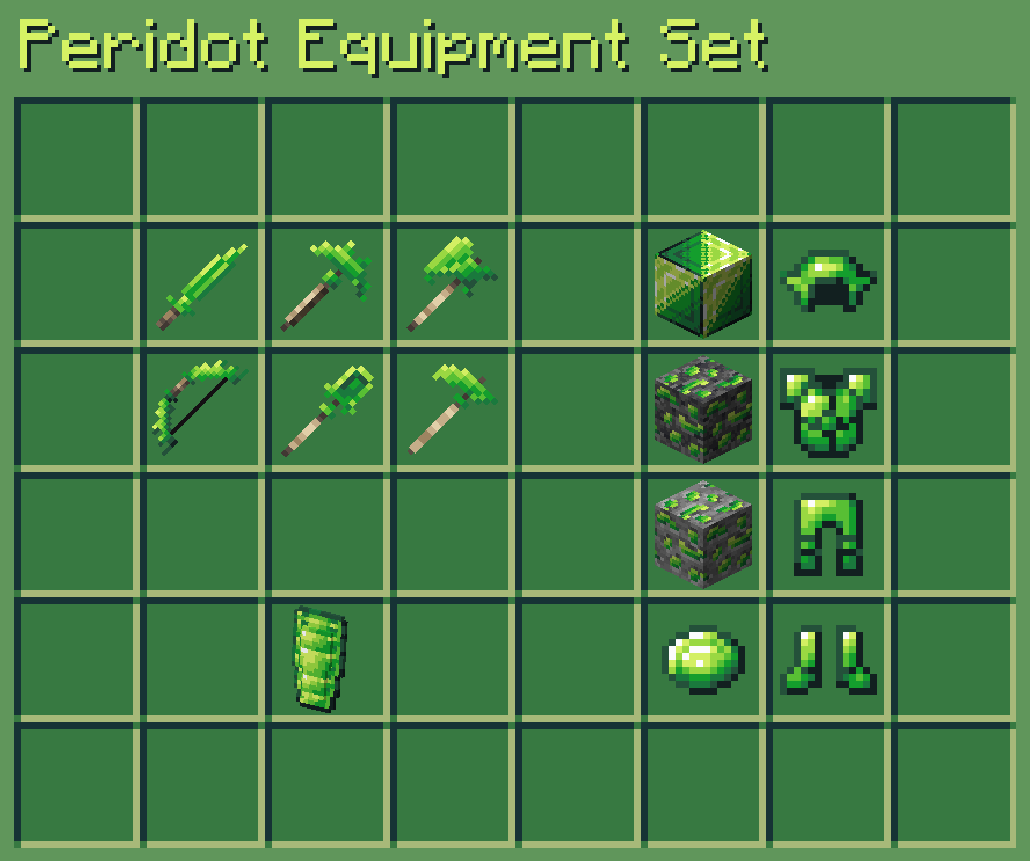 This pack includes an Oraxen config free of charge. If you're not using Oraxen, don't fret, as all of the source files are included so that you're able to set up these models to work with any plugin (or even a vanilla resource pack, if you know how.) If you're interested,
check out the MCmodels post here!