Izzy's valentines and romance asset pack! Containing 11 models and 5 animated textures, this valentine's day themed pack is sure to spice up your server's celebration. The hearts make excellent collectibles and the equipment is potentially compelling loot.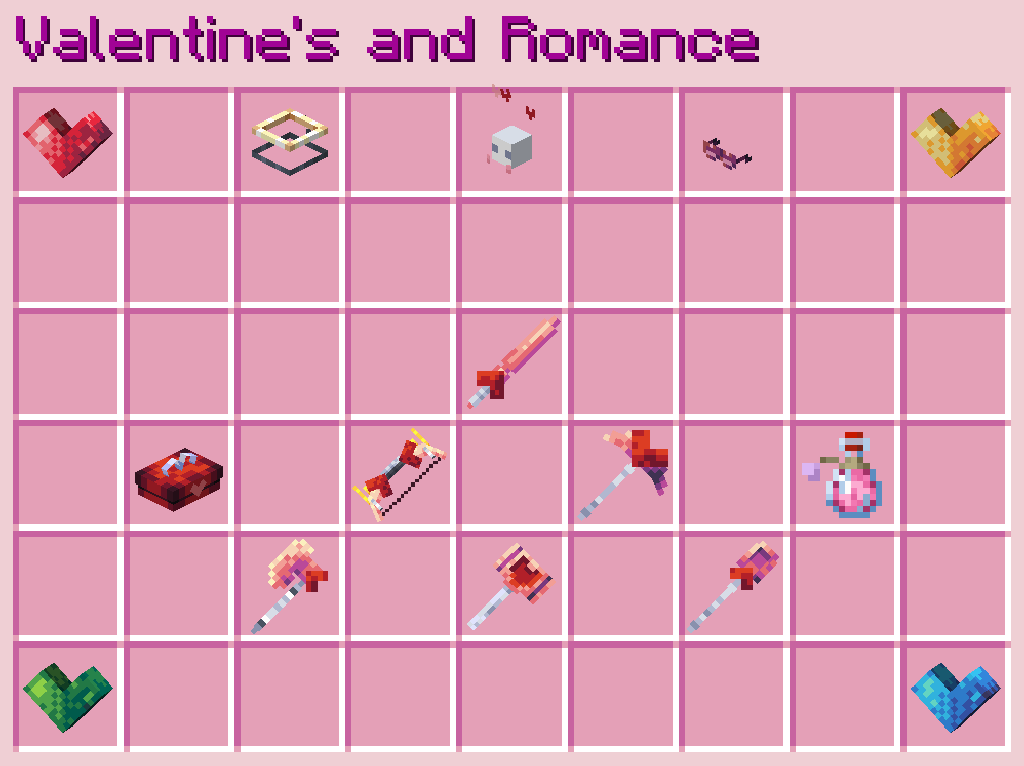 This pack includes an Oraxen config free of charge. If you're not using Oraxen, don't fret, as all of the source files are included so that you're able to set up these models to work with any plugin (or even a vanilla resource pack, if you know how.) If you're interested,
check out the MCmodels post here!