Versions

1.18
1.19
Required Dependencies

Mmocore, Mythicmobs, Mythiclib
An explorer infected by Crimson Spores able to harness the spores and infect other enemies. The Crimson Trapper is able to use the spores to empower their bow and lay down traps made of spores infecting as many enemies as possible. The Crimson trapper is a medium to long-range class focused on bow use and weaving in and out of combat using various movement abilities.
The Class pack comes with
8
powerful skills. Want to see them in action watch this video!
I hope you enjoy the pack, if you like it pack please leave a review
If you encounter any issues or want to commission me, message me on discord at Shadownat3#2781
Photos of the class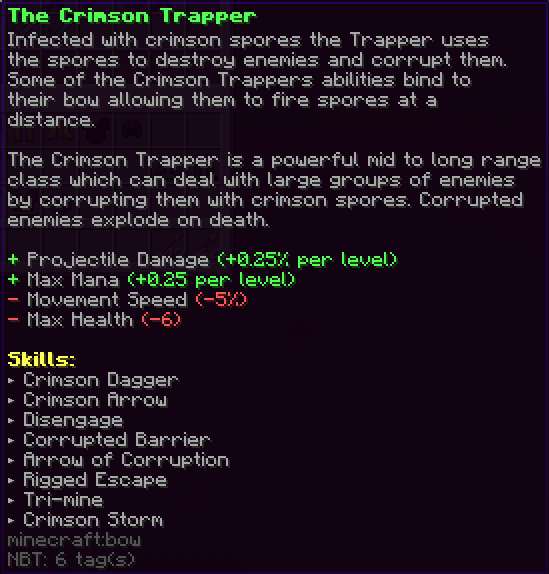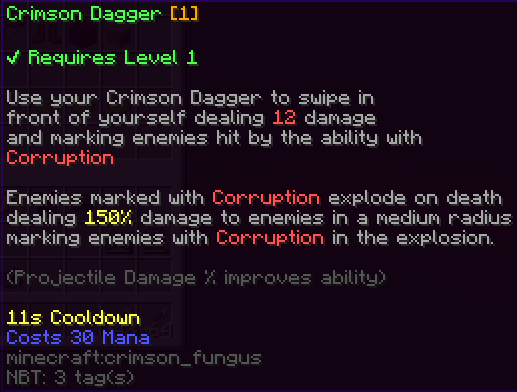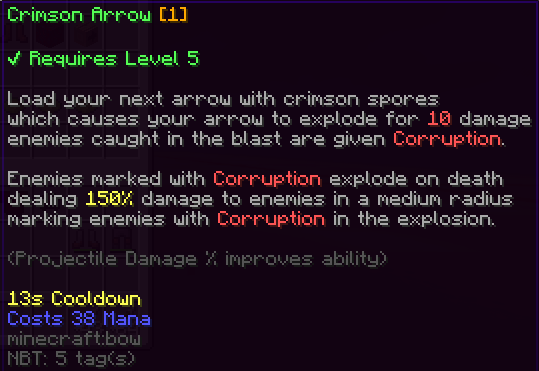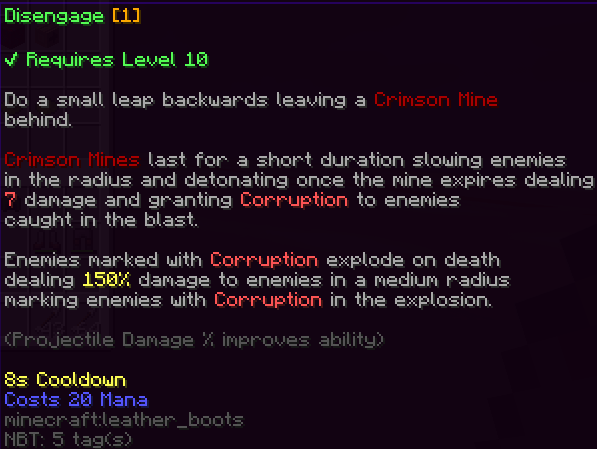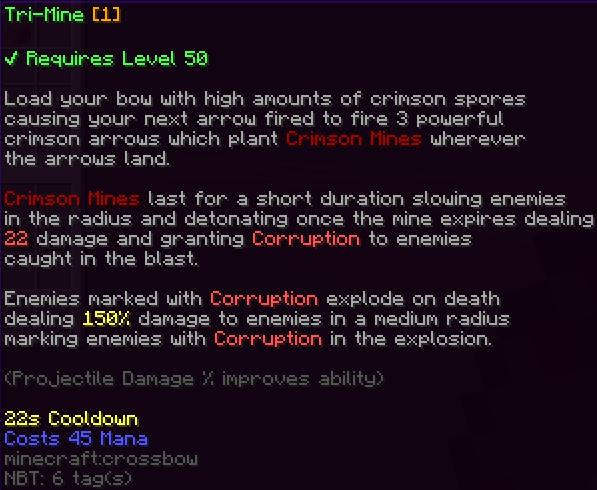 ​