Versions

1.12
1.13
1.14
1.15
1.16
Required Dependencies

MythicMobs, LibsDisguises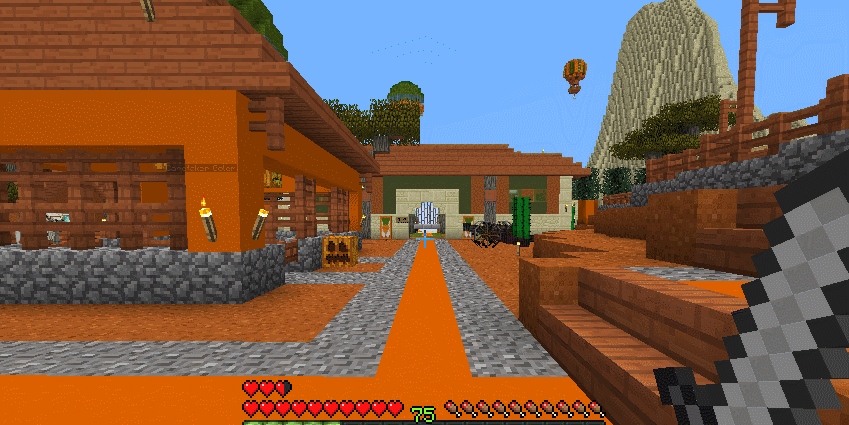 From the Mythic Mob team comes, the official Spooky Mobs Pack!
This Mob Pack requires MythicMobs v4.3+ and a couple mobs require later Minecraft versions.
​
This pack includes 6 terrifying new mobs you can add to your server that are especially good for Halloween. Each of these mobs has unique and terrifying abilities that are certain to put your players on edge. Teach them that nothing can be trusted this Halloween.
This mob pack features custom AI, and when editing or copying these mobs it is not advisable to tamper with the AI settings unless you know what you're doing!
Mobs included in this pack:
Geist - A terrifying zombie variant that moves quickly, makes unnerving sounds, and can crawl up walls and through small cracks!
Poltergeist - (requires 1.11) The ghosts of all the villagers slain seek vengeance. The poltergeist will haunt players with terrifying special effects, while shifting through walls and worse...
Vampire Bat - (requires 1.12) No longer can be bats be trusted, the Vampire Bat will fly after your players and feed upon their essence in swarms.
Pumpkin Fiend - The Pumpkin Fiend appears to be an ordinary pumpkin at first glance... but anyone who approaches will meet their doom as this terrifying creature sprouts legs and chases them down.
Weeping Angel - The traditional Weeping Angel, it appears to be an ordinary armor stand. But look away at your own peril, for this creature will strike when nobody is looking...
Dusk Witch - A boss-type mob, the Dusk Witch toils away at her cauldron and will use toxic brews and summon frightful creatures to do her bidding... and soon you will be a part of her next stew.
Don't let your players go unfrightened this Halloween! Let them cower in terror at the sight of every pumpkin! Get Spooky Mobs today!


Notes About Usage and Configuring:
Timer skills in the pack may not work if your config.yml's Clock.ClockInterval setting is too high. You can either lower this setting or change the onTimer skills to a higher number if you're on a slower server.
Please PM me if you encounter any other problems and we will do everything we can to fix them!
* Proceeds from this mob pack go directly to the MythicMobs development team and are non-refundable. Custom AI in this mob pack is guaranteed to work on supported versions of MythicMobs.
** Please Note: this mob pack requires ProtocolLib and Libs' Disguises to function. Mobs will appear as Husks if these are not installed, but will otherwise function normally.