Versions

1.17
1.18
Required Dependencies

Tested on MythicMobs Premium v5.1.1, Tested on ModelEngine r2.5.3 and b3.0.0, WorldEdit (to load the .schem)
Ethrods the Bug
is a very colorful and fast boss perfect for the introduction of a boss longer.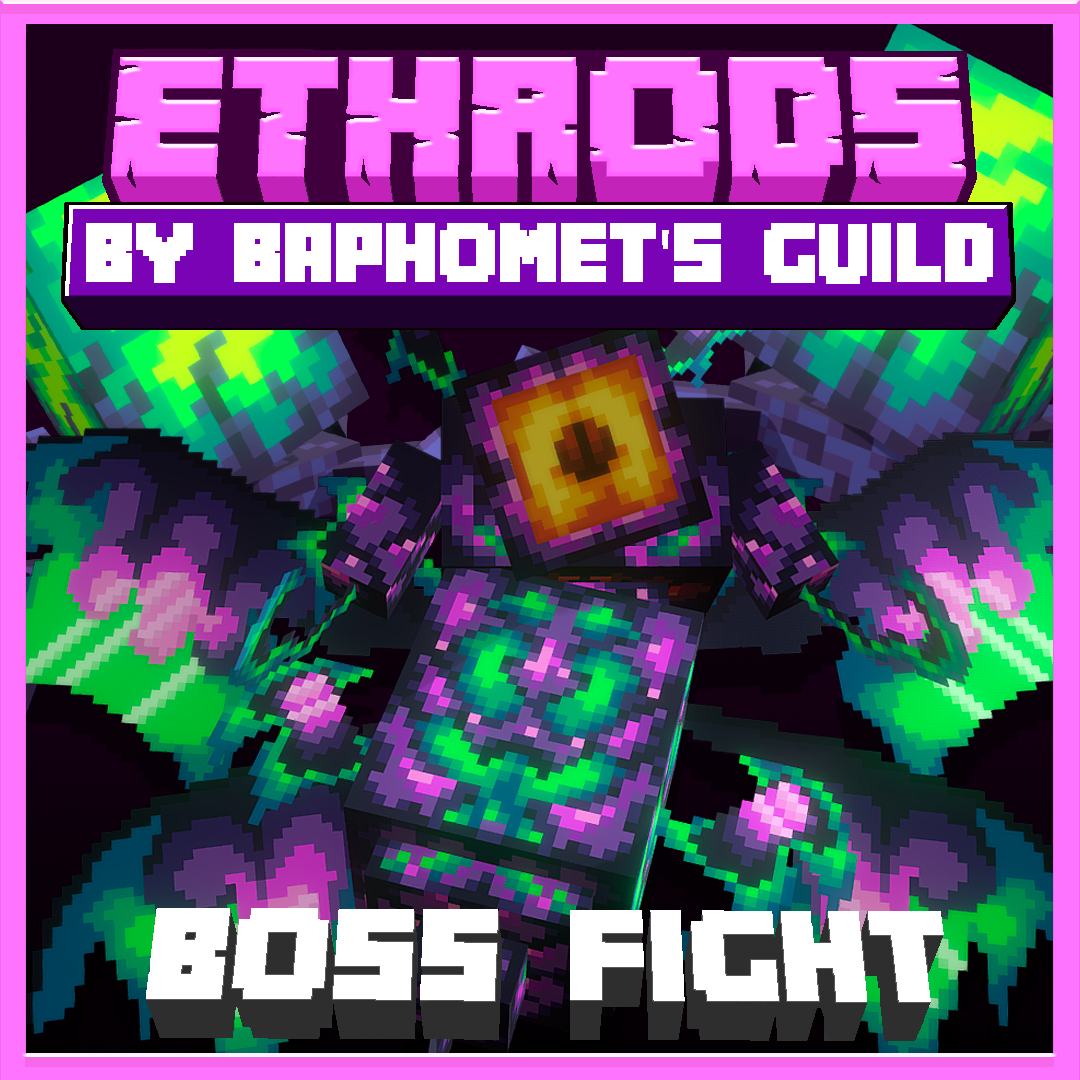 This pack contains:
Ethrods model with 11 great animations.
Larva and Egg model.
Mobs.yml and Skills.yml with +400 lines of configuration.
Ethrods schematic.
readme.txt (how to install)
Free support.
Ethrods the Bug Skills:
Very fast melee attacks with its wings.
AirWave: Ethrods launch a wave of air that will blow you up and probably finish you off with another hit.
EyeCast: Ethrods shoot a beam of pollen from his eye that will absorb your food and deal damage.
Summon minions: Ethrods moves his abdomen while summoning maggots that grant you poison if they attack you.
Minced: Ethrods will sting aggressively granting poison.
Extra info:
You can change the Damage of attacks easily through Variables and Skill parameters.
In skills.yml file the lines of the titles are indicated so that they can be modified.