Versions

1.14
1.15
1.16
1.18
Required Dependencies

MythicMobs, Model Engine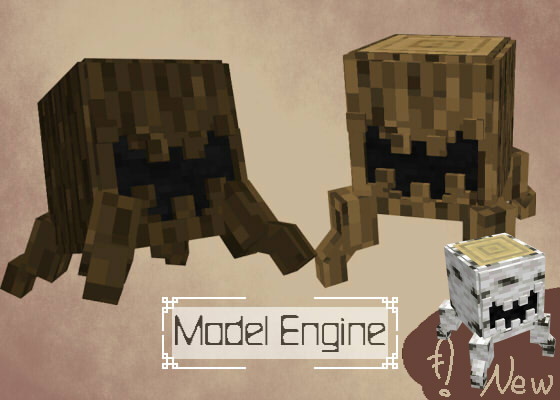 New! [Tested : Paper 1.18.2 + MythicMobs-5.2.5 + Model-Engine-R3.1.8]
The works of quite a long time are being updated~ It becomes a bit bigger...
And Model-Engine makes him smoother!!
-Configuration ►
34 blocks, 9 bones
34 blocks, 9 bones
34 blocks, 9 bones
-Action ►
idle, walk, attack, death
-MythicMobs►
Mobs-Wither Wood Monster, Black Wood Monster , White Wood Monster
Skills-Customizable normal attack damage
Item-None
Special Ability-Random decorations on the head [various axes, iron swords, arrows]
-How to install►​
If you have any questions or requests about this product,
you can leave a message below or on my BLOG.
——Contact information ►
-Update Instructions►
2023/8/29
Decoration fixes, to work correctly on Model-Engine-R3.0, fix random item insertion on stakes
Skill correction, can hit multiple enemies in front, and only in the front, there will be no attack from strange angles
Texture correction, now it can correspond to the wood material in the resource pack!
Add new partners, add white wood stakes, it is a variant of birch!