Versions

1.13
1.14
1.15
1.16
1.17
1.18
1.19
1.20
Required Dependencies

MMOItems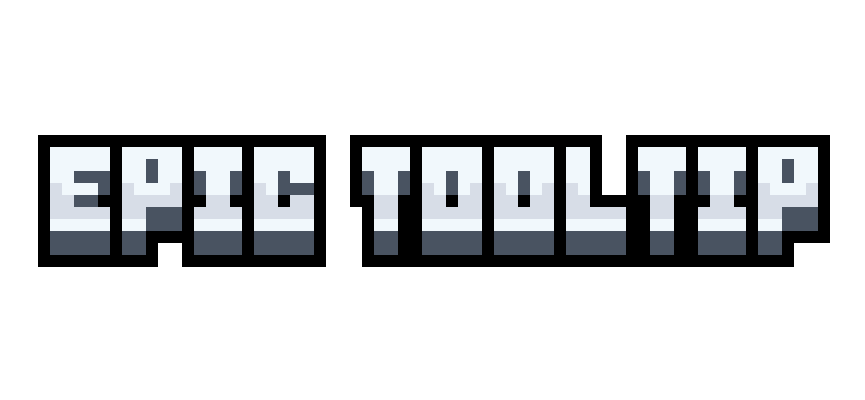 IMPORTANT, The Mythiccraft Resources Mod, didn't approval my update for this resources (1.9 Latest), if anyone already bought it
please join our
Discord
and made ticket to verify so i can transfer you to Builtbybit or Polymart site
​
Include DRAG N DROP installations style.

What this pack does?
With that pack, you can bring new look to your custom items(tooltip) without the mod, also the pack give you the good vibes when playing and improve your gameplay.
The pack work perfectly without optifine option.
Dependencies:
Version 1.13 or higher, below 1.13 might not work.
MMOItems plugin, you can purchase via here MMOItems
Up to 4 Color support:
Include Red, Green, Yellow, Blue color.
More color? (soon)
More tooltip border? (soon)
Supported Plugins:
Oraxen (soon)
ItemAdder (soon)
Screenshot:
Tutorials
:
Installations:
Open Resource Pack folder in .minecraft and drag the texture pack in, use F3 + T to reload the pack.
Open MMOItems folder in Plugins, and drop the configuration in.
Restart your server and enjoy!
Terms and conditions:
You can't get refund when you buy it already.
You are not allowed to redistribute this resource in any shape or form.
You are not allowed to claim this resource as yours.
Need any support?
For any questions let me know as my DMs via Discord
hunt#1064
If you want to add it to your custom resource pack to your server, contact us via discord and we will lend you a helping hand.
If someone has purchase this old
Custom Tooltip
before, please drop me DMs via Discord
hunt#1064